Great Atmosphere
The Fairfield Opera House Brewery & Grill is housed in the town's old opera house building. It has been refurbished to restore much of its old character and emphasizes a warm, casual eating and drinking environment. It's a great place to enjoy an evening with friends for drinks and great food.
Great Food
Where possible we emphasize food made from scratch. The Menu features Midwest foods (Hamburgers, pizzas, chicken, pork chops steaks, etc.) with new twists on old favorites and occasional trips into unfamiliar cuisines.
Hand Crafted Beers from Own Brewery and Wines from Our Own Vineyard
Our brewery opened in late 2014 and currently features Ox Bow Brown Ale, Little Blue Kolsch, and Liberty Farm Pale Ale. Our vineyard is located five Miles west of Fairfield, close to the Little Blue River, and encompasses 1/2 acre of white and red winter-hardy hybrid varietals.
The Opera House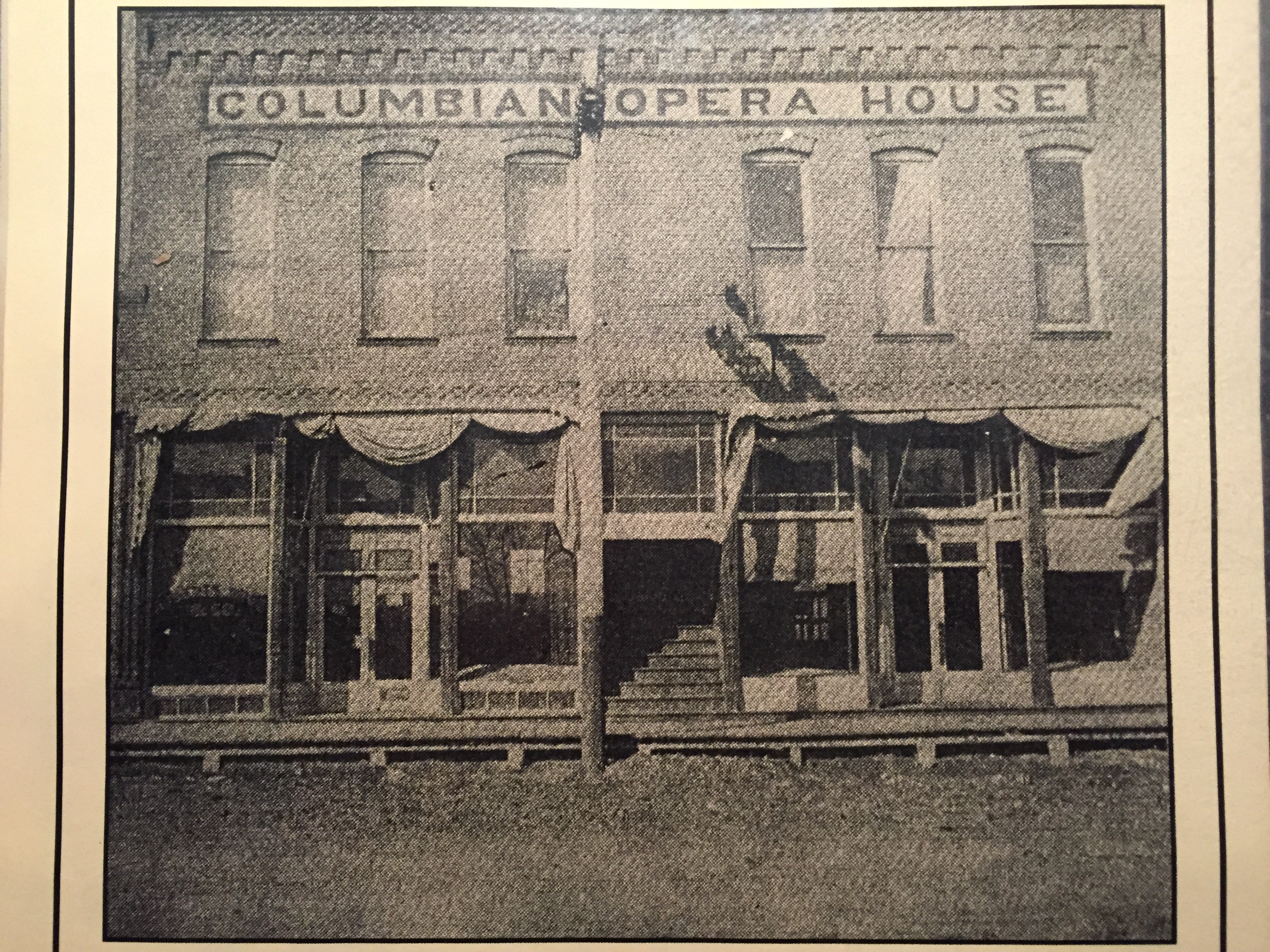 The building was built in 1894 and originally housed Palmer's Groceries and Dry Goods downstairs and the Columbian Opera House upstairs. The name Columbian we speculate came about as a way of commemorating the 400 year anniversary of Columbus's discovery of America in 1492, just as the Chicago World's Fair in 1893 was called the Columbian Exposition.
The Opera House served as a gathering place for social events, graduation ceremonies, and local and traveling performances. Some of the same performers that performed at Willa Cather's Red Cloud Opera House also performed here. The upstairs Opera House ceased to function as a town gathering place during the 1930s, as other venues replaced it.
The downstairs housed a number of businesses over the years, including a hardware store, John Deere dealership, the Branding Iron, and most recently the Good Times Lounge. Prior to its current opening in 2006, the downstairs was totally gutted and renovated. Dropped ceilings and window enclosures were removed to restore the building more nearly to its original grandeur. Now the restaurant and bar are characterized by 14 foot ceilings, cast iron columns and deer antler chandeliers.